Through the Family and Faith program, parents – as the first educators of their children – are invited into a deeper and more intimate relationship with the person of Jesus Christ.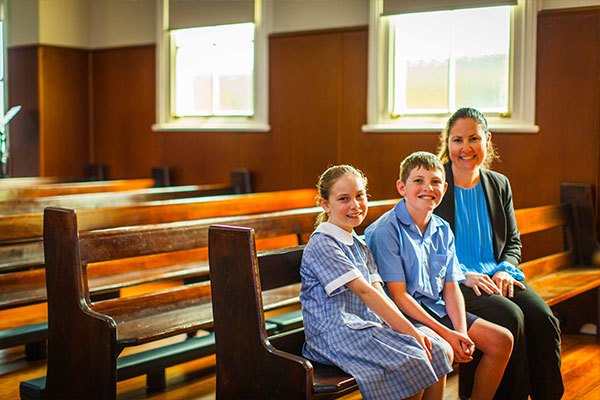 The St Columba's Catholic Primary School Leichhardt North family and faith program provides a variety of experiences and activities to nurture the wellbeing and faith of families. Through the program, families can participate in the religious life of the school and parish.
Some of the initiatives at St Columba's are:
Little Columba's Play Group – Weekly sessions include storytime, craft and free play.
SPaR (Stop, Pray, and Relax) – SPaR is a gentle, contemporary reflection on 'everyday' moments that connect with our faith.
Family Masses – The family Mass is a special occasion where the school and parish communities gather as one. A unique feature of the Mass is that students and families carry out different responsibilities in the liturgy.
Family Social Justice Evenings – Each year, families engage in a community gathering to learn about social justice issues and how they can provide practical assistance.
Sacramental Art'n'Craft Workshops – In class SPaR celebrations involving students and their family.