Dear Families
Welcome to St Columba's Catholic Primary School Leichhardt North, and thank you for showing an interest in our school community. We are proud of the outstanding education and faith formation that we provide for our students. 
As Principal, I am passionate about providing a comprehensive education for all of our students that will empower them to become curious, active and critical participants in the world.
The teachers at St Columba's facilitate learning experiences that cater to the learning needs of the students in their class so that all can experience success and learning growth, and thrive as they move through their learning journey. Our educators encourage and develop curiosity, critical and creative thinking and problem-solving skills. As a school, we also provide co-curricular experiences that allow students to explore interests and passions across a variety of domains.
As a Catholic educator, I work closely with our parish priest, Fr Peter Smith, to ensure as a Catholic community in Leichhardt North that we promote the teaching of Christ and our Catholic identity to all.
If you are interested in enrolling at St Columba's, I invite you to call the office to make an appointment so that you can come and see firsthand education in action in our amazing school.
Thank you for considering St. Columba's as the school for your child's Catholic education. 
Kind regards
Debra Galofaro
Principal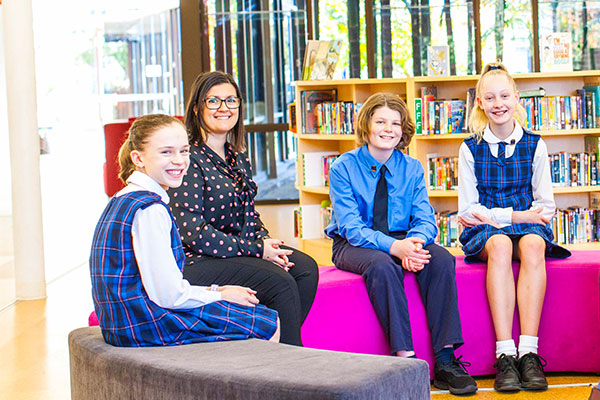 Proudly Part of the Community of Sydney Catholic Schools
Our school is part of a system of over 150 low-fee Catholic schools in the Sydney Archdiocese.
Sydney Catholic Schools are thriving Catholic communities that ignite a love of Christ through excellent teaching and learning to empower students to reach their full potential.