Our school provides opportunities for students, staff and parents to know and celebrate their Catholic faith. This is done through the religious life of our school. Members of our community experience a rich liturgical and prayer life, celebration of the Sacraments, faith formation, social outreach activities, and opportunities to share faith with each other and with youth from other schools in the Archdiocese.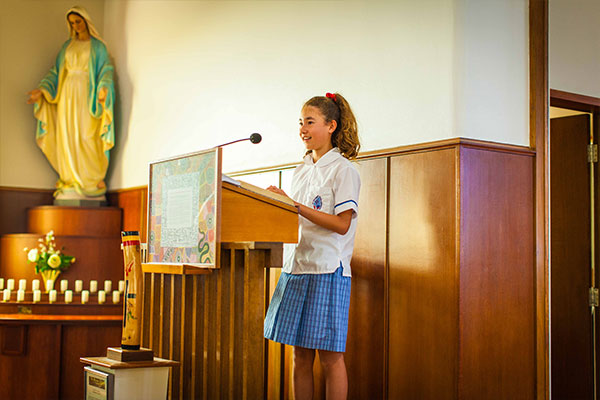 Students receiving the Sacraments of Reconciliation, Eucharist and Confirmation are taught as part of the class programs as well as participating in the parish Sacramental program. School Masses and prayer liturgies are an integral part of the religious education program and parents are invited to attend and celebrate.
All classes are encouraged to celebrate our faith regularly with both Masses and prayer times. Each term the class will have a class Mass. Parents are invited to attend these celebrations. As a school we come together to celebrate special days such as the opening and closing of the school year, Mothers' Day, St. Columba, St Mary MacKillop, St. Joseph, Sacred Heart, Fathers' Day, Advent and Easter liturgies. These are very special days and your attendance is appreciated.