By connecting to the real world of students' lives, authentic learning enables students to become lifelong learners who contribute to society and the wider world as active and discerning citizens. Authentic learning is central to our work as Catholic educators because it promotes the continual growth and wellbeing of the whole person — spiritually, intellectually, emotionally, socially and physically.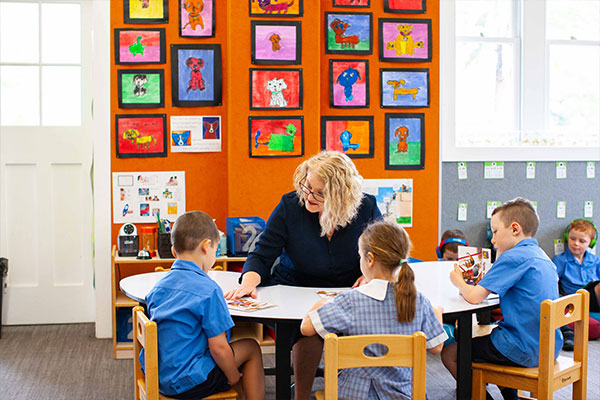 At St Columba's Catholic Primary School Leichhardt North, our school wide pedagogy aims to empower all children to strive for individual excellence in learning in a collaborative environment so that they can be active and critical thinking members of the world.
In a field of opportunity we:
Explore:

In an environment where learners are individual in nature and practice, learning experiences are engaging and purposeful and promote risk-taking and a sense of achievement.

Challenge:

The learning environment promotes intellectual quality through higher-order and creative thinking, investigation and problem-solving.

Create:

Our collaborative learning community offers opportunities for innovation and critical reflection based on best practice.

Thrive:

Inspired by the Gospel values of faith, hope and love, learners develop strong and respectful relationships that enable them to make connections with, and contributions to, their ever-changing world.